My Predictions for the 90th Academy Awards.
90th Oscars…
Nominees for the 90th Oscars® were celebrated at a luncheon held at the Beverly Hilton, Monday, February 5, 2018. The 90th Oscars will air on Sunday, March 4, live on ABC
Vanity Fair's Oscars Ballot 2018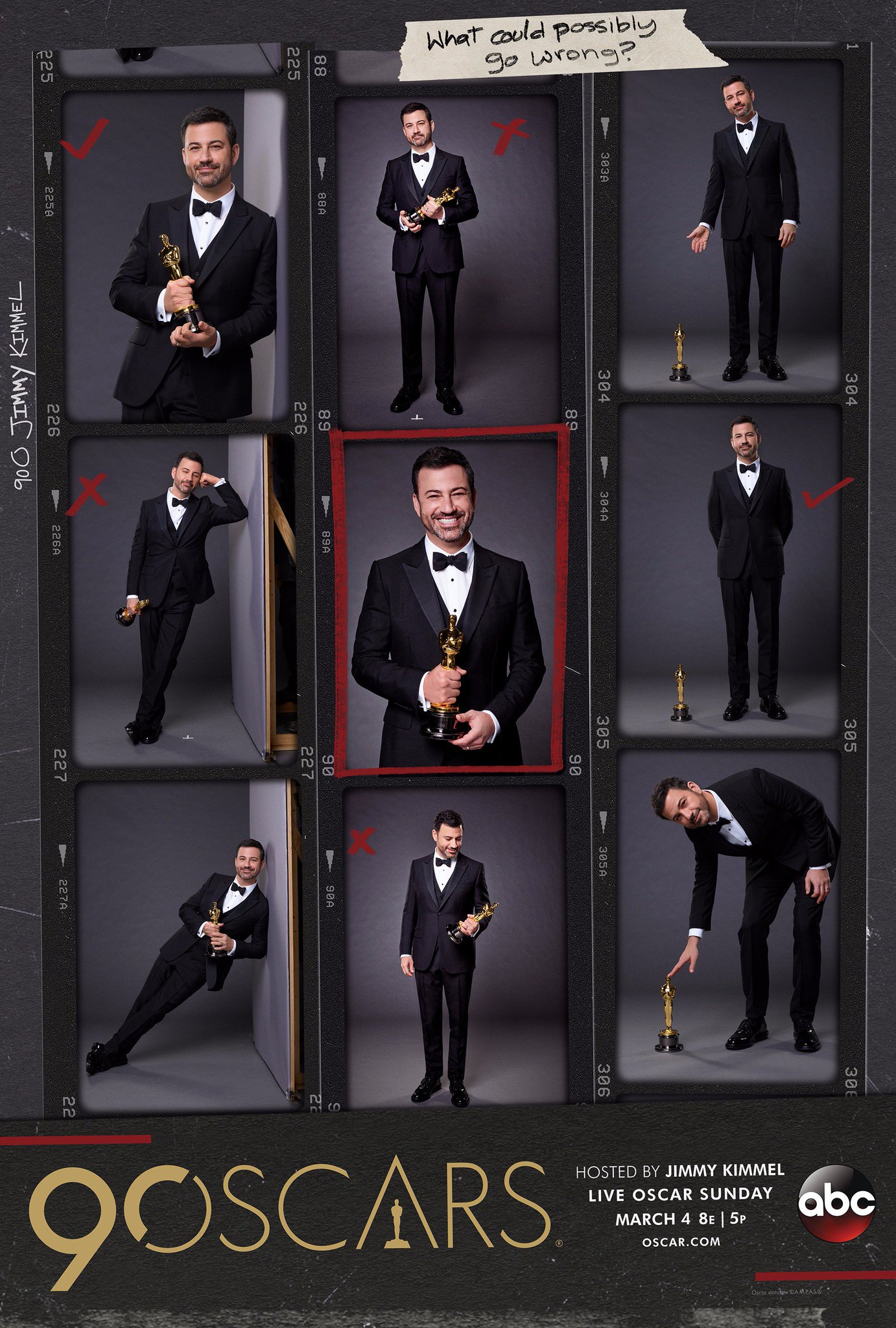 The Academy
happening! #Oscars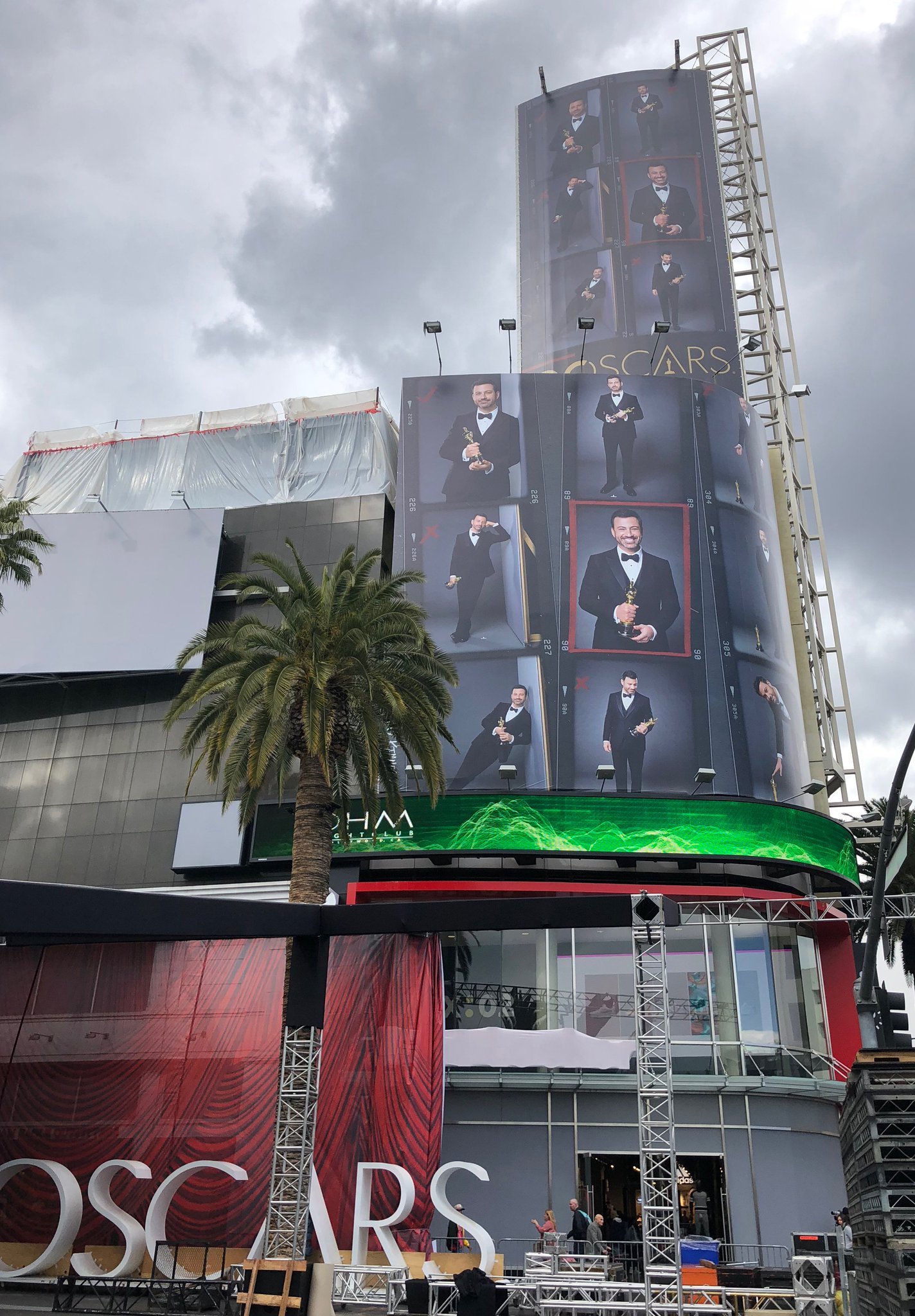 The 90th Academy Awards ceremony will be held March 4.
Clockwise from top left: Scenes from "Get Out," "Loving Vincent" and "Dunkirk."
The 90th Oscars will be held on Sunday, March 4, 2018, at the Dolby Theatre® at Hollywood & Highland Center® in Hollywood, and will be televised live on The ABC Television Network. The Oscars also will be televised live in more than 225 countries and territories worldwide.
Oscars 2018: the growing backlashes to this year's major nominations
Fox Searchlight Pictures/20th Century Fox/Lucasfilm/Sony Pictures/Ringer illustration
See below how all the 2018 Oscar best picture nominees did at the box office compared to their budgets:
 "The Shape of Water"  (Guillermo del Toro, J. Miles Dale)
"Three Billboards Outside Ebbing, Missouri"  (Martin McDonagh, Graham Broadbent, Peter Czemin)
"Lady Bird"  (Eli Bush, Evelyn O'Neill, Scott Rudin)
"Get Out" (Sean McKittrick, Jason Blum, Edward H. Hamm Jr., Jordan Peele)
"Call Me By Your Name"   (Emilie Georges, Luca Guadagnino, James Ivory, Howard Rosenman, Peter Spears, Rodrigo Teixeira)
"Dunkirk" (Emma Thomas, Christopher Nolan)
"Phantom Thread" (Paul Thomas Anderson, Megan Ellison, JoAnne Sellar, Daniel Lupi)
"The Post" (Kristie Macosko Krieger, Amy Pascal, Steven Spielberg)
"Darkest Hour" (Tim Bevan, Lisa Bruce, Eric Fellner, Anthony McCarten, Douglas Urbanski)
✔️Guillermo del Toro ("The Shape of Water")
Christopher Nolan ("Dunkirk")
Greta Gerwig ("Lady Bird")
Jordan Peele ("Get Out")
Paul Thomas Anderson ("Phantom Thread")
✔️Gary Oldman ("Darkest Hour")
Timothée Chalamet ("Call Me by Your Name")
Daniel Kaluuya ("Get Out")
Daniel Day-Lewis ("Phantom Thread")
Denzel Washington ("Roman J. Israel, Esq.)
✔️Sally Hawkins ("The Shape of Water")
Frances McDormand ("Three Billboards outside Ebbing, Missouri")
Margot Robbie ("I, Tonya")
Saoirse Ronan ("Lady Bird")
Meryl Streep ("The Post")
✔️Sam Rockwell ("Three Billboards outside Ebbing, Missouri")
Willem Dafoe ("The Florida Project")
Christopher Plummer ("All the Money in the World")
Woody Harrelson ("Three Billboards outside Ebbing, Missouri")
Richard Jenkins ("The Shape of Water")
✔️Laurie Metcalf ("Lady Bird")
Allison Janney ("I, Tonya")
Lesley Manville ("Phantom Thread")
Mary J. Blige ("Mudbound")
Octavia Spencer ("The Shape of Water")
Daniel Kaluuya and Allison Williams in "Get Out."
"The Big Sick" (Emily V. Gordon, Kumail Nanjiani)
"Get Out" (Jordan Peele)
"Lady Bird" (Greta Gerwig)
"The Shape of Water" (Guillermo del Toro, Vanessa Taylor)
✔️"Three Billboards outside Ebbing, Missouri" (Martin McDonagh)
✔️"Call Me By Your Name" (James Ivory)
"The Disaster Artist" (Scott Neustadter, Michael H. Weber)
"Logan" (James Mangold, Scott Frank, Michael Green)
"Molly's Game" (Aaron Sorkin)
"Mudbound" (Dee Rees, Virgil Williams)
CREDIT: Courtesy of Pixar
"The Breadwinner" (Nora Twomey)
✔️"Coco" (Lee Unkrich, Adrian Molina)
"Ferdinand" (Carlos Sandanha)
"Loving Vincent" (Dorota Kobiela, Hugh Welchman)
"Beauty and the Beast" (Sarah Greenwood, Katie Spencer)
"Blade Runner 2049" (Dennis Gassner, Alessandra Querzola)
"Darkest Hour" (Sarah Greenwood, Katie Spencer)
"Dunkirk" (Nathan Crowley)
✔️"The Shape of Water" (Paul D. Austerberry, Jeffrey A. Melvin, Shane Vieau)
CREDIT: Courtesy of Warner Bros

✔️"Blade Runner 2049″ (Roger Deakins)
"Darkest Hour" (Bruno Delbonnel)
"Dunkirk" (Hoyte van Hoytema)
"Mubdound" (Rachel Morrison)
"The Shape of Water" (Dan Laustsen)
BEST COSTUME DESIGN
"Beauty and the Beast" (Jacqueline Durran)
"Darkest Hour" (Jacqueline Durran)
✔️"Phantom Thread" (Mark Bridges)
"The Shape of Water" (Luis Sequiera)
"Victoria and Abdul" (Consolata Boyle)
"Baby Driver" (Jonathan Amos, Paul Machliss)
✔️"Dunkirk" (Lee Smith)
"I, Tonya" (Tatiana S. Riegel)
"The Shape of Water" (Sidney Wolinsky)
"Three Billboards outside Ebbing, Missouri" (Jon Gregory)
CREDIT: Courtesy of Lionsgate
✔️"Darkest Hour" (Ivana Primorac, Kazuhiro Tsuji, David Malinkowski, Lucy Sibbick)
"Victoria and Abdul" (Beverly Binda)
"Wonder" (J.D. Bowers, Megan Harkness, Ailsa Macmillan, Robert A. Pandini)
✔️"Baby Driver" (Tim Cavagin, Julian Slater)
"Blade Runner 2049" (Ron Barlett, Mac Ruth)
"Dunkirk" (Gregg Landaker, Gary Rizzo, Mark Weingarten)
"The Shape of Water" (Christian T. Cooke, Filip Hosek, Brad Zoern)
"Star Wars: The Last Jedi" (David Parker, Michael Semanchick)
BEST SOUND EDITING
"Baby Driver" (Julian Slater)
"Blade Runner 2049" (Theo Green, Mark A. Mangini)
"Dunkirk" (Michael W. Mitchell, Randy Torres)
"The Shape of Water" (Nathan Robitaille)
✔️"Star Wars: The Last Jedi" (Matthew Wood)
"Blade Runner 2049" (Richard Clegg, Paul Lambert, Victor Muller, John Nelson)
"Guardians of the Galaxy Vol. 2" (Christopher Townsend, Guy Williams, Jonathan Fawkner, Dan Sudick)
"Kong: Skull Island" (Ara Lhanikian, Alexandre Lafortune, Stephen Rosnbaum, Robert Weaver, Jeff White)
"Star Wars: The Last Jedi" (Richard Bain, Ben Morris, Michael Mulholland)
✔️"War for the Planet of the Apes" (Daniel Barrett, Dan Lemmon, Joe Letteri, Joel Whist)
"Dunkirk" (Hans Zimmer)
"Phantom Thread" (Jonny Greenwood)
✔️"The Shape of Water" (Alexandre Desplat)
"Star Wars: The Last Jedi" (John Williams)
"Three Billboards outside Ebbing, Missouri" (Carter Burwell)
"Remember Me"
"Call Me by Your Name" ("The Mystery of Love"
✔️"Coco" ("Remember Me")
"The Greatest Showman" ("This Is Me")
"Marshall" ("Stand Up for Something")
"Mudbound" ("Mighty River")

"Abacus: Small Enough to Jail" (Steve James)
✔️"Faces Places" (Agnes Varda)
"Icarus" (Bryan Fogel)
"Last Men in Aleppo" (Firas Fayyad, Steen Johannssen)
"Strong Island" (Yance Ford)
✔️"A Fantastic Woman" (CHILE)
"The Insult" (LEBANON)
"Loveless" (RUSSIA)
"On Body and Soul" (HUNGARY)
"The Square" (SWEDEN)
"Dear Basketball" (Glen Keane, Kobe Bryant)
✔️"Garden City" (Victor Caire and Gabriel Grapperon)
"Lou" (Dave Mullins, Dana Murray)
"Negative Space" (Max Porter and Ru Kuwahata)
"Revolting Rhymes" (Jakob Schuh and Jan Lachauer)
"Edith+Eddie" (Laura Checkoway)
✔️"Heaven Is a Traffic Jam on the 405" (Frank Stiefel)
"Herion(e)" (Patrick Coker, Isaiah Mackson)
"Knife Skills" (TFL Films)
"Traffic Stop" (Kate Davis, David Heilbroner)
"Dekalb Elementary" (Reed Van Dyk)
"The Eleven O'Clock" (Derin Seale)
✔️"My Nephew Emmett" (Kevin Wilson, Jr.)
"The Silent Child" (Chris Overton, Rachel Shenton)
"Watu Wote/All of Us" (Katja Benrath)
Nora Twomey's 'The Breadwinner', which follows an Afghan girl who must dress as a boy to support her family, is nominated for Best Animated Feature